Thor: love and Thunder is set to include a much-wanted crossover. However, it looks like Chris Pratt is dreading having to work side by side with Chris Hemsworth, for the most hilarious reason.
Keep scrolling to find out why...
?
Everyone knows who Thor is...
And there's no denying that the muscle mountain can't easily go unnoticed in the films!
But he's deeper than that.
The "God of Thunder" is one of the most powerful Asgardians, an alien civilization with a long history on Earth, who are considered to be gods by humans.
Thor's fifty-year history in Marvel Comics is a legendary one...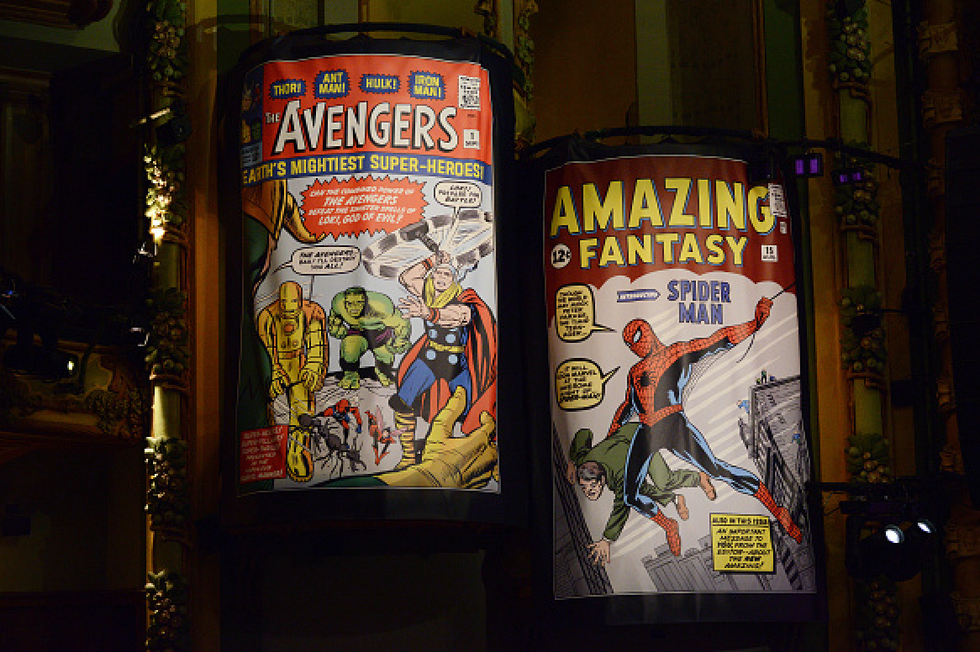 via: Getty
Thor's character has borrowed a number of storylines and characteristics from the Marvel Comics.
But unlike the comics, Thor has no alter-ego.
The Asgardians seem to possess the ability to wield magic, but actually have access to advanced science we don't have on earth.
Chris Hemsworth has now appeared as Thor in 8 films of the MCU...
And it has been argued that Thor has one of the best, if not the best story arcs of nearly every other MCU character.
And now, fans can expect to see something we've all been waiting for...
The characters we all know and love from Guardians of the Galaxy will feature in the upcoming Thor: Love and Thunder.
And Chris Pratt seems to have an issue with being on the big screen with the star...
Vin Deisel was the one who revealed the exciting news.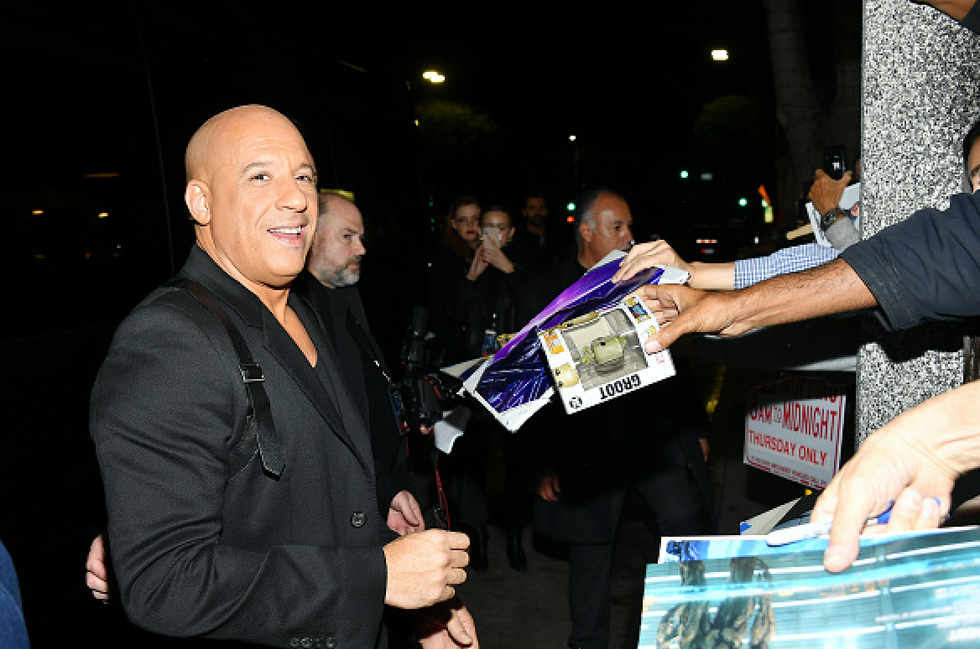 via: Getty
The actor, who voices Groot, was promoting
Bloodshot
, his new film, when he spoke about the collaboration, letting slip what all fans wanted to hear.
James Gunn is said to be in the process of bringing the two together.
Vin Diesel suggested the Guardians of the Galaxy may be incorporated into Thor: Love and Thunder.… https://t.co/iPBghZu6ki

— IGN (@IGN)1583794864.0
Comicbook.com?reported that Vin Diesel said: "I am waiting and excited for my friend James Gunn - director of the Guardians movies - to knock this next one out of the park, Thor will also, the director talked to me about Thor, will incorporate some of the Guardians of the Galaxy."?
He realized he might have said too much...
Trying to backtrack a little, Vin Diesel said, "That'll be very interesting, nobody knows, maybe I shouldn't have said anything."
Some fans already guessed this would happen.
If #Loki is in Thor Love and Thunder and the Guardians of the Galaxy are purported to be making an appearance does… https://t.co/aq9QBGDGPj

— DoodleOoodle ?? (@DoodleOoodle ??)1583780509.0
Following the ending of last year's Avengers: Endgame, (if you haven't watched it by now, what are you doing with your life.) Anyway, this is the first time it was hinted that the adventures between the two were?set to continue.
The plot still remains a secret...
BREAKING: Christian Bale to gain millions of pounds to play Galactus in Thor: Love and Thunder https://t.co/UmeZgxfTSL

— Totally Real Movie News (@Totally Real Movie News)1583547732.0
So it's anybody's guess how the writer and director, Taika Waititi, will fit the characters into the story.
We're gearing up for phase 4...
"At some point we all have to choose between what the world wants you to be and who you are." Watch the new trailer… https://t.co/wCOL6G2ieS

— Marvel Studios (@Marvel Studios)1583758041.0
And we've already had some sneak peeks into Hemsworth's training routine.
However, his latest Instagram post has left his fellow co-star, Chris Pratt, pretty shaken...
As it's clear he wants Hemsworth to slow down on the exercise a bit.
Commenting on Hemsworth's latest picture, where he can be seen flipping a tyre almost as big as himself, Pratt felt like he needed to address the situation...
He wrote: "Hey bud. Just heard from my trainer and he needs you to stop working out because since we're gonna be in the same movie and everything he doesn't want me to stand next to you if you look like that so I'm gonna need you to put on 25 lbs real quick cool thanks."
Hemsworth replied:
"Don't worry mate we can just both use the same fancy filter that's been applied here. It's called instashred."
The latest Thor installment will begin filming in January...
Despite already being physically ready for the roll...
He said, "After reading the script, I can say that I am very excited. For sure there will be a lot of love and a lot of lightning in this production."
Director Taika Waititi has promised the next installment will be a level up from the third...
He said: "It makes Ragnarok feel like a really run-of-the-mill, really safe film. "This new movie feels like we asked a bunch of 10-year-olds what they wanted to see and then just said yes to every single thing."
Despite there being no official release date just yet, the film is set to come out in 2022.