Being a father to daughters comes with a whole host of challenges, and one of the less talked about ones is where a dad should take his daughter when it's time for a diaper change.
Well, one dad has been sharing his advice, and parents everywhere are congratulating him on his efforts...
?
The parenting blogger shared a heartfelt post about the struggles of having a daughter and how he takes on his responsibilities as a parent.
Now, there's nothing quite as rewarding as being a parent.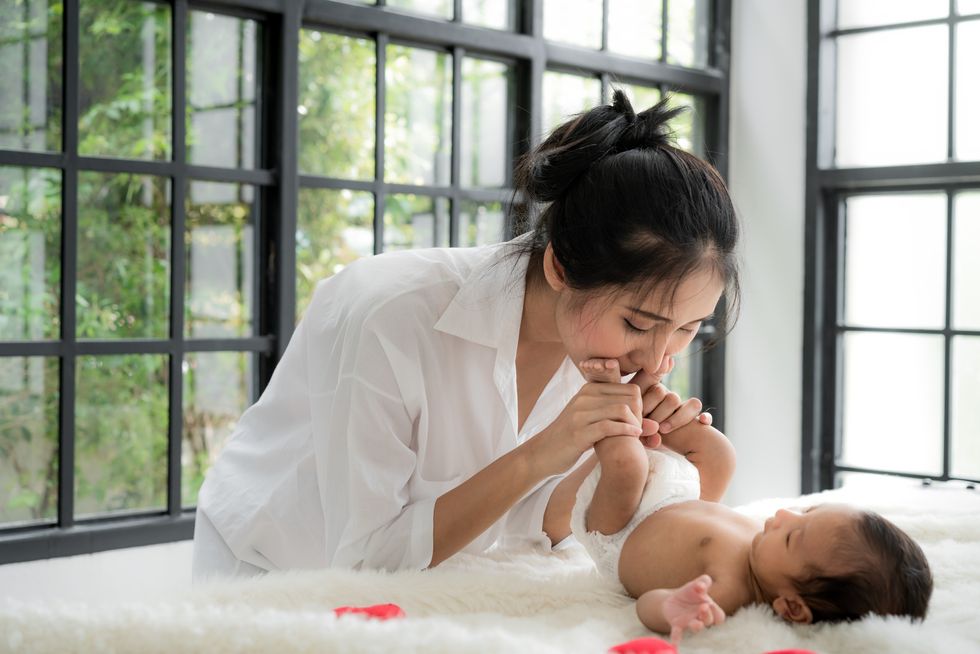 via: Getty Images
The love between you and your child is something unlike any other feeling on earth... It's a pretty
magical
thing.
But that's not to say it's easy...
Being a parent is basically the hardest job on earth - and the pressure to be a perfect parent can make life even more stressful.
And even if you try to stay relaxed...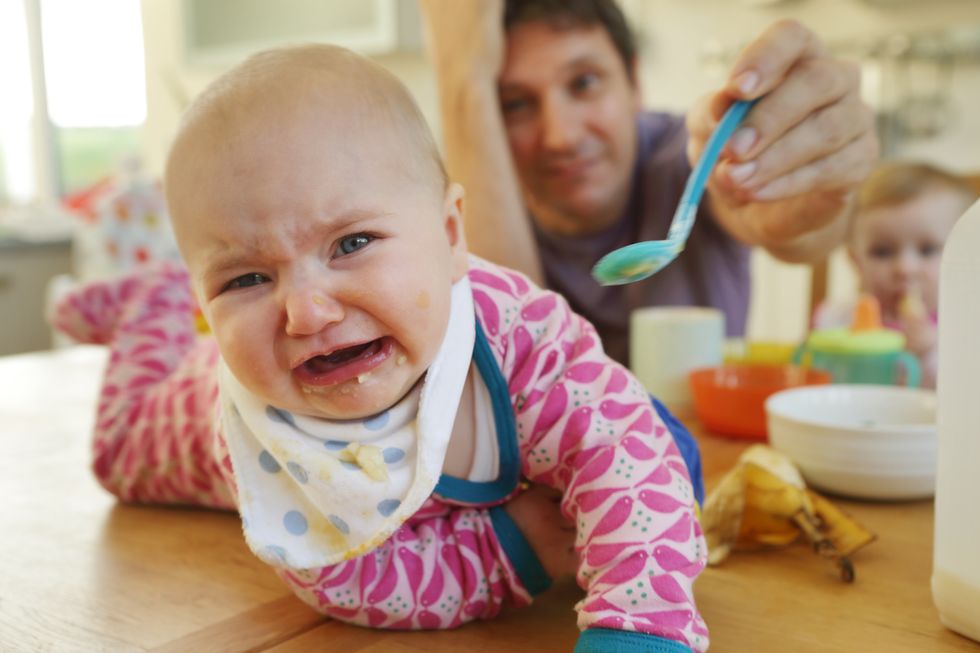 via: Getty Images
There are some aspects of parenthood are just eternally frustrating. Hey, no one said being a mom or dad was always going to be great fun,
right?
There are many things that make parenthood irritating...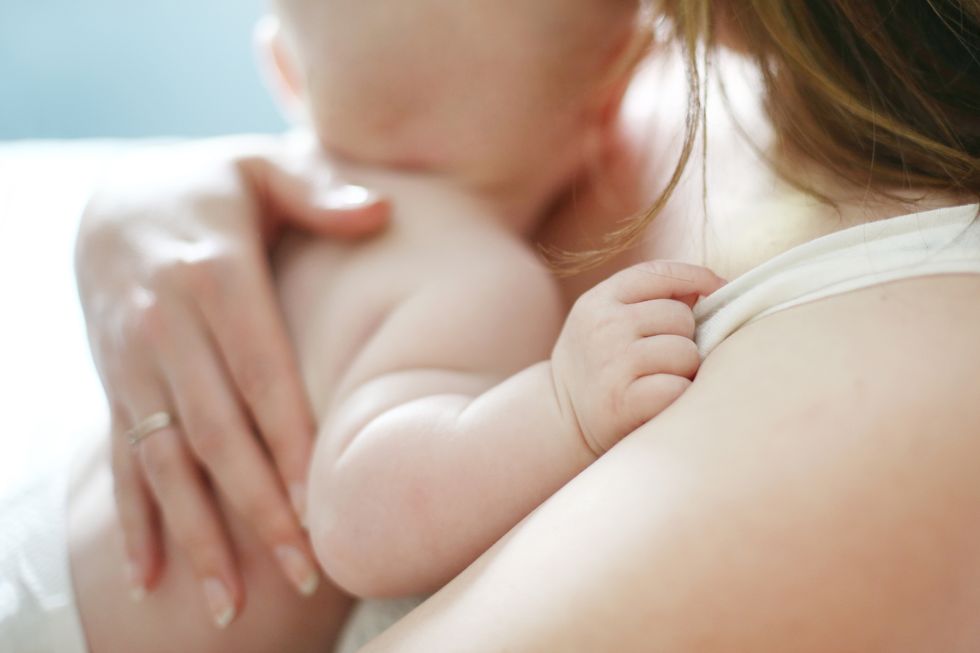 via: Getty Images
And not having access to child facilities for a dad is one of the most difficult to deal with.
It's long been an issue that dads struggle to find public places to change their child's diaper...
And now, one dad has gone viral for sharing how he deals with these precarious bathroom duties.
Now, dads everywhere face a handful of issues when it comes to taking their kids to the bathroom...
Although campaigns like Squat For Change has been promoting the installation of diaper changing stations in all public restrooms,? sadly, for dads, things are still pretty difficult when it comes to changing their kids when out and about.
But Chronicles of Daddy blogger, Muhammed Nitoto, may have come up with the best solution...
Nitoto shared a photo to Instagram of him entering the women's restroom with his daughter, writing...
"As a dad being out with daughters, I never thought the bathroom would become as big as a issue as it is. Usually we would go places, and they have FAMILY bathroom, which are meant for people with children, but what I found was most places don't have them, and dads are left to decide between taking their daughters to the men's bathroom or the women's."
He admitted at first he did "what most men would do," taking his daughters to the men's restroom...
"Now I've been to a men's bathroom millions of times, but walking in with your daughter makes you look at it completely different," wrote Nitoto.
"Men's bathrooms are DISGUSTING. They smell like pee, and nothing is set up for a woman or a person with a child."
"The changing table was right next to the urinal which means my child literally would be next to where men pee which she's being charged. Not to mention that there are men going in and out while you're in there."
Nitoto decided straight away he was never going to do that again.
And always goes to the women's now instead.
"They are too young to go on their own so I have to go in with them," he shared.
"I try to be as respectful to women as I can while doing so which consists of knocking on the door before entering and announcing myself."
He ensures that everyone inside knows "a dad is coming in with his daughter," and makes sure everyone is comfortable before entering.
"Now once inside our stall, I still am aware of the door, and whenever I hear it open and someone new is coming in, I announce myself again and make sure they know I'm inside with my child so that they aren't surprised," continued Nitoto.
He followed up by saying: "Women's bathrooms are so much cleaner and set up perfect just in case they have children."
"The changing station is usually inside a stall instead of just in the open, and it's always clean. As a girl dad, I can't help but want to protect my daughter's from all things that aren't for them, and the men's bathroom is 100% one of those things."
He then proceeded to ask his female followers what they thought of his decision...
"Am I the only one? Ladies, how does this make you feel?"
Commenters congratulated the dad on his approach to the difficult situation. "I think it's wonderful and you are doing it the right way and very respectfully," one wrote.
Another dad wrote: "I have had this problem before. I agree 100 percent. Men's bathrooms are too gross for my daughters to use them, so I just bring a portable potty in the car, and when they need to go, I would just bring them to the car. Never thought about going into the women's bathroom though."
Another shared...
"Protect your daughter. Globally, we still think dads are not active parents. If we did not, we would make it a universal practice to ensure all spaces (that cater to families) have family restrooms. A close second would be to consult dads with daughters before redesigning male restrooms so that changing tables are not placed next top urinals. As a woman, I love that you are thoughtful in how you approach ladies' loos when you are with your daughter." A fourth wrote, "I applaud your perspective. Great girl dad!"
Obviously, this highlights the bigger issue all dads face, that more needs to be done to make these facilities accessible for all...