I think we're all in need of some good news right about now, and that's exactly what we've got coming up...
Charlize's happy ending is finally here.
via: Getty
After patiently waiting for a staggering ?866? days, a lonely shelter dog has
finally
found her forever home.
This is incredible news...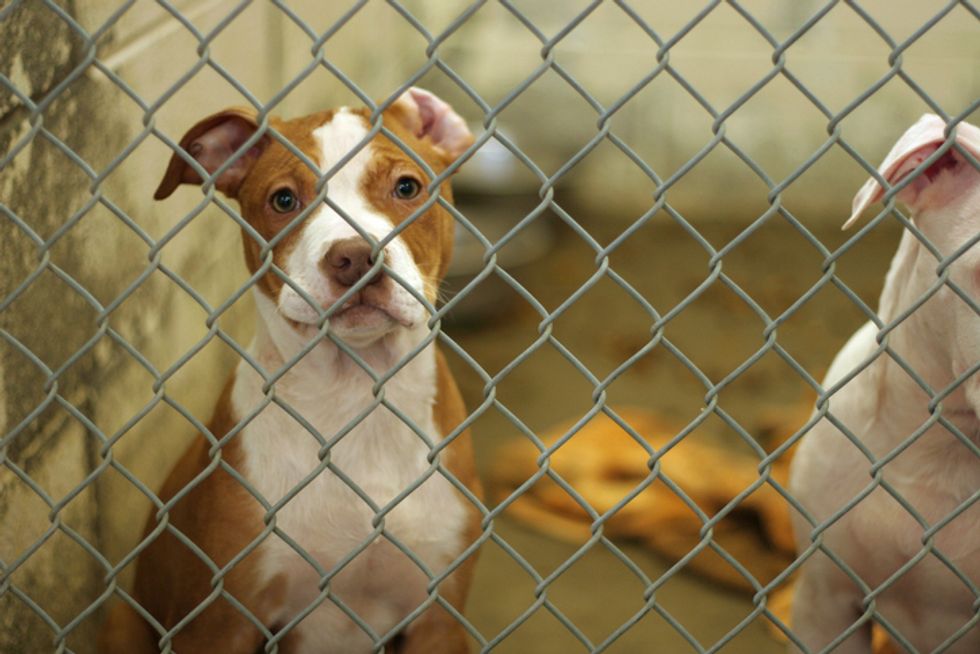 via: Getty
Because, these days, far too many dogs are living out their days in animal shelters.
It's a real issue...
via: Getty
According to
statistics by the ASPCA
, approximately 3.3
million
dogs are surrendered into animal shelters nationwide every single year.
A dog isn't just for Christmas...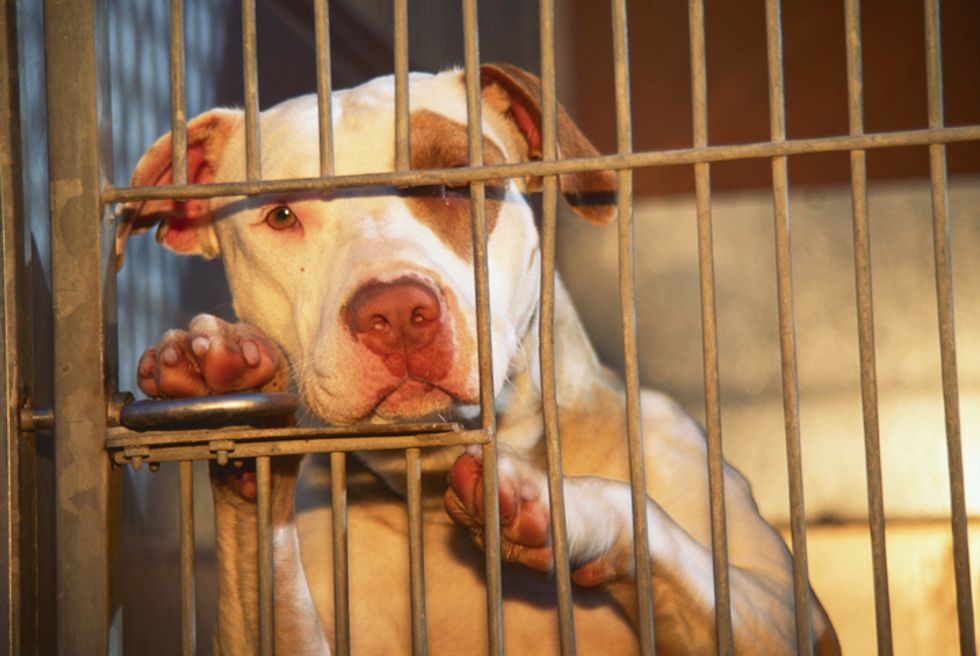 via: Getty
But sadly, too many people don't realize this, and they are quick to give up their pooches once they've grown bored and tired of them.
And, even more heartbreakingly so...
via: Getty
Around 670,000 of these pooches end up being euthanized every year, as a tragic result of never finding a fitting home.
An animal shelter is no home for a dog...
via: Getty
The permanently unsettled, and somewhat chaotic and overcrowded environment of a shelter can cause great stress to our poor pooches.
So this is why it is of the utmost importance to adopt rather than shop.
via: Getty
Puppies are cute, I know... But older dogs need love too!
In the last couple of years, adoption has actually been rising in popularity...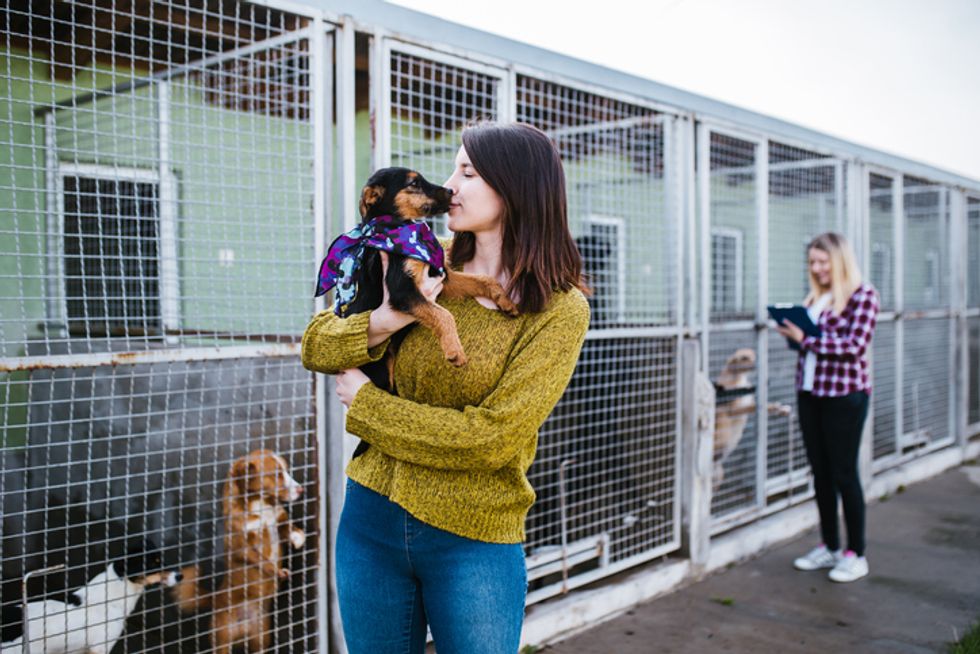 via: Getty
And more and more people are opting for animal shelters over pet stores every year.
However, despite this boost in popularity...
Shelters still need all the help they can get in order to rehome all of their 4-legged residents.
Because some dogs struggle to find homes more than others...
via: Getty
And this brings us to the sorry tale of Charlize.
After spending years at a shelter, her time has finally come...
When Anna and Matthew arrived at the Delaware SPCA in Newark, they knew for sure they would be walking out with Charlize.
Charlize was moved to the SPCA back in 2018, hopping from one shelter to another.
She spent a total of 866 days of her life at the SPCA, just waiting for the right family to come along.
It's a crazy amount of time for any animal to live in a shelter...
Spending a total of 990 days without a home to call her own.
Anna said she wanted a dog as soon as they moved into their own place...
And as soon as they saw Charlize, they couldn't help but fall in love.
"We weren't aware of how long she had been in the shelter until we met her and honestly couldn't figure it out. She was such a sweetie the whole time we were there meeting her," she said.
"And now, seeing how excited she is to be home and with people loving her makes us so happy."
And Charlize is adapting well to her new environment...
Even managing to sneak into bed with them both for some much-needed cuddles.
"I am happy that she seems to trust us already"...
"It's like we have known her much longer than we have," said Anna.
The Delaware SPCA posted on Facebook celebrating all the animals that have managed to find forever homes through the shelter...
But Charlize was obviously the star of the show.
"We have been very been busy placing our dogs and cats into loving forever homes!" The Facebook post read, featuring pictures of all the adopted pets.
"While we're always excited for all our families and lucky animals, we are especially thrilled for our longest resident dog, Charlize, who, after 866 days with us, was adopted today and will spend the holidays with a family of her very own!"
"Happy tails to Charlize, her new family, and ALL our adopters and lucky animals!"
We're so glad Charlize has finally found a home! Keep scrolling for more heartwarming animal content...