A waitress has finally taken home the $2K tip she claimed the restaurant she worked at wouldn't let her keep, and it's come from an unlikely source...
Working in hospitality is tough.
via: Getty Images
Many of us have had to work behind a bar or earn money waiting on tables at some point, whether it be as a part-time weekend job or a job to fund school studies.
It takes a certain personality to be able to work in this kind of environment...
Hospitality requires a lot of hard work and resilience and, often, the work can be very rewarding.
But for many people...
via: Getty Images
Working in hospitality is a full-time profession, and it is the only way to earn money.
But it is a well-known fact that here in America...
Waitresses aren't paid well, at all.
It's shocking.
It is a disgrace at how little they are paid per hour, with many being paid as little as $2.
This is a very sad reality for a lot of people...
via: Getty Images
Especially for those trying to support and raise small families.
Many rely on an income is based on tips from customers because their paychecks are too low...
via: Getty Images
Which makes today's story all the more shocking.
One waitress earned a huge $2,000 tip this week...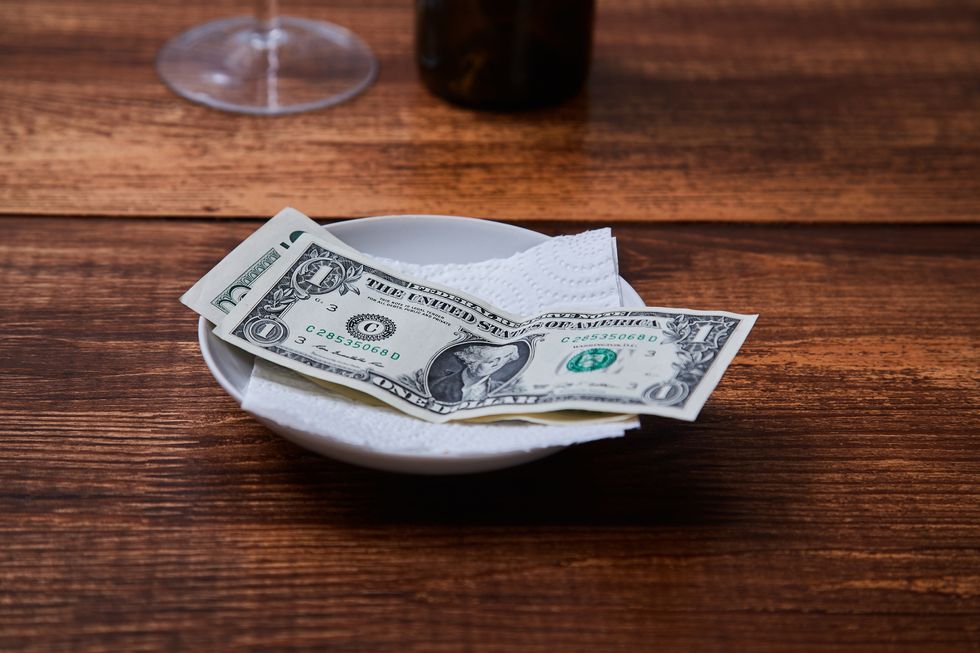 via: Getty Images
But the restaurant reportedly refused to give her
any?
of it.
When the story broke, it instantly went viral...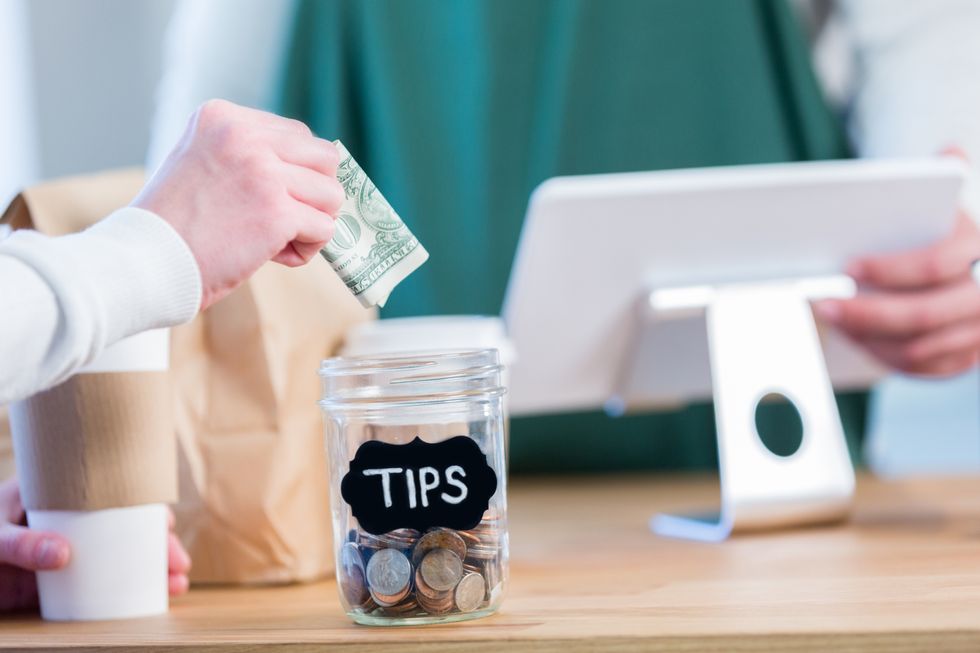 via: Getty Images
And people were quick to express their shock and anger over the blatantly unfair scenario.
Emily Bauer was working at Red Hook Seafood and Bar in San Antonio, Texas.
And on one busy Sunday shift, a generous customer gave her a very generous tip.
Bauer didn't notice until he left.
But he'd given her a whopping $2,000 - alongside a note saying, "Merry Christmas! Keep working hard!"
"I was like, wait. I just opened it and started crying."
"I was like, 'Oh my God! My kids! I'm going to spend it all on my kids,'"
she explained.
"I've never had a Christmas where I've been able to splurge on them."
But her hopes were dashed when the restaurant told her they couldn't process any tip larger than $500.
The restaurant quickly came out to defend their actions.
In a lengthy Facebook post, they claimed that the transaction had never actually cleared. They wrote: "Let me say the gentleman's card would not let us post [process] the tip. We tried multiple times, Emily tried, managers tried... Visa could not force a $2000 tip on his card, it was invalid then later declined. We can not charge a card $500 four times it's impossible and it's fraud." The owner went on to
state
that the restaurant has been inundated by abuse, and that the incorrect story has been harmful to business.
But, in a big u-turn move...
Emily has finally taken the check home.
"It's Christmas time, and everybody is struggling," restaurant owner, John Cheng told news station KENS on Wednesday.
"I'm ready to give it to her as a Christmas gift."
Cheng reportedly wrote Bauer a check for $2,069.01...
The equivalent of the tip amount plus the cost of the customer's bill.
Emily has since spoken out about the move.
"The fact that the owner of my job is willing to give it to me, even though it wasn't his mess-up, I can't thank him enough for that," she said.
So, there you have it.
For more like this, scroll on for the waitress who was bought a car for the most heartbreaking reason...